"To a great extent the level of any civilization is always the level of its womanhood." ~Venerable Archbishop Fulton J Sheen
These are powerful words. Have you ever thought about how you influence the world around you? Stop and reflect…What woman or women have been the biggest influence in your life?
For me it was Aunt Thelma. In the world she was no one special. She was a clothing factory worker, married, no children, lived in an apartment, smoked, and loved parties. BUT to me she was the voice and force of calm. Aunt Thelma would sit and listen to a teenager complain without judging or offering advice. She and my uncle took me to my first fine dining restaurant at the age of 12. She had a shoulder on which to cry. She had a pony beer and laugh when I needed it. Doesn't sound like much, but God used those things to keep me from going down the wrong path of life. As a result, I always wanted to be an Aunt Thelma. She was my Saint sent from God.
Stop- Think- Ask yourself…. Am I someone's saint?
So, you say, who am I? I have no special talents.
Remember: the saints we study have one thing in common, total trust in our Savior.
We allow our feelings of qualification to keep us from stepping into the role God has for us.
Study the women saints. Choose one a month and ask them to walk with you.
Recommended books:
When Women Pray by Kathleen Beckman
My Sisters the Saints by Colleen Carroll Campbell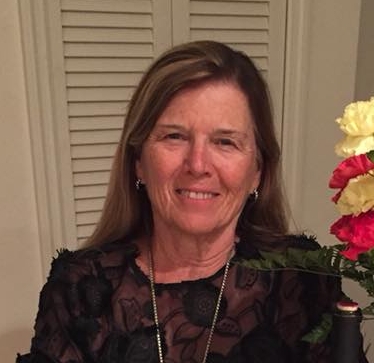 Jeanne Link is the founder of the Maryland Catholic Women's Conference, chairing the organization and annual event for nine years. She is a devoted parishioner and volunteer at two parishes–St. John, Westminster and Holy Savior in Ocean City. When she and her husband, Bill, are not enjoying time with their five sons, daughters-in-law, thirteen grandchildren, and three great-grandchildren, Jeanne enjoys hiking, travelling, sewing, and cooking.